SMALL ACTIONS X LOTS OF PEOPLE  =BIG CHANGE
Why not Organize a fundraising event (race, football, basketball etc.), challenge event, Tuck shop, start a crowd funding campaign, dedicate your special day such as parties, birthdays, weddings, dinners to us. Do you want to raise money to support any of our project? Maybe you have an idea that we don't have listed. We will appreciate that!Every dollar you help us bring in goes a long way in helping underprivileged children. We will love to work with you if you will like to get involved. Just start by contacting us.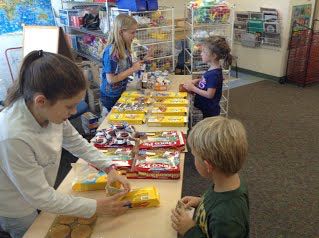 Kind-hearted people like you can help spread the word by joining our social media communities.