The Child, Our hope for the future
Every child needs unconditional love, sustenance, education, shelter, and opportunity
The Uma-Okoro Foundation strives to undertake sustainable projects in Nigeria to provide personal development and sporting benefits to underprivileged children.The 3 main areas the foundation is currently active in supporting are:
Providing school supplies and need based scholarships to Nigerian children 
Our Annual basketball camp provides an opportunity for children to experience and learn the basics of basketball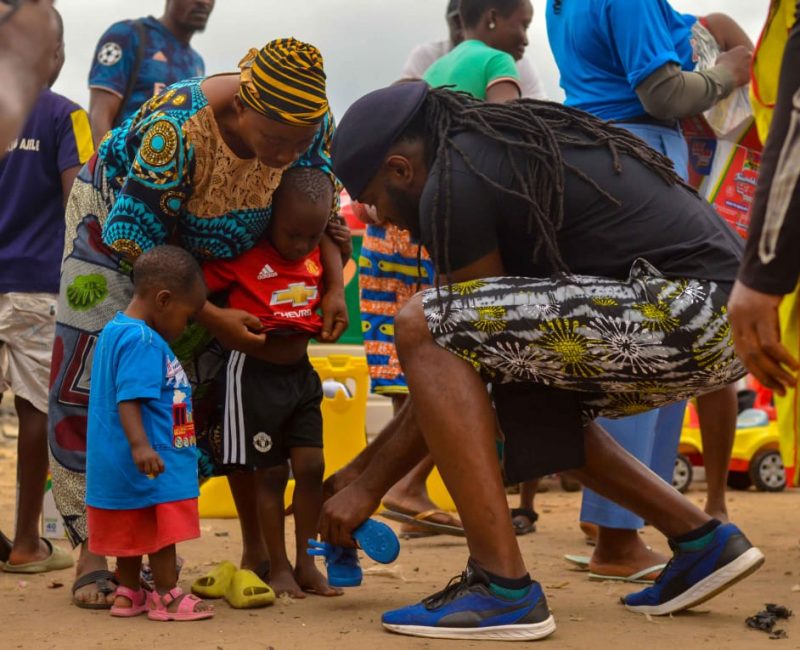 ORPHANAGE SUPPORT/COMMUNITY OUTREACH
By providing basic resources such as food, clothes, shoes, books, etc to our local communities and partnered orphanage homes, these innocent children will feel loved
OUR IMPACT SINCE 2013
♥
We are extremely humbled and proud of what we have achieved together. By forging lasting partnerships with friends, families, schools, coaches, clubs and volunteers we are able to give under-privileged children greater opportunities at successful and rewarding lives. With your help we have:
Funded basketball clinics for over 1000 kids
Delivered books,Shoes, bags, school supplies and other resources to over 5,000 school children and children in our local communities and orphanage homes
Sponsoring the Education of 3 children
Equipped 11 Classrooms 
Provided over 400 Books for both children and adults  to our partnered Library in Lagos, Nigeria.
Your involvement helps us to reach more children.When you sponsor any of the Uma-Okoro Foundation's projects, it helps us bring a positive impact to the lives of underprivileged Nigerian children and their families. Be a part of this noble cause and give these young children an opportunity to live healthy and successful lives.

You can help sponsor a child's education,fundraise,volunteer to help with a lot of activities or donate to help us be the in the best position to pursue our mission. You can also suggest some ways we can improve our operations or future projects.
sponsor a child's eduction
Just 100USD can pay for a term of education for a child in Nigeria.
We love our fundraisers, they are creative, bold and determined. Why not encourage your family and friends to start up a fund raising project?
If you would like to travel with us or join us on this journey, we are more than ready to welcome you aboard
Kind-hearted people like you can help spread the word by joining our social media communities.